DISCOs energy tarrifs for residential areas
Nigerians now have alternatives when they attempt to power their homes. The exisiting options include sourcing energy from the distribution companies (DISCOs registered with the Nigerian electiricity regulation commission.
Alternatively home owners can source power by subscribing to entities that generate 1 MW and below of electricity or a distribution network of 100KW or below.

looking at the 11 distribution companies (DISCOs) registred with the Nigerian electricity regulation commission and other prominent entities. I will compare the rates and also provide information that will help inform your decision making when buying or paying for your next electicity bill.

From the tarrifs offered by the Discos, the pricing varies and from our research. The difference in pricing is as a result of many factors, but the common denominator for all the factors considered by the companies is the actual overhead cost in delivering these services and depending on your location across the country, cost will always vary. The market is competitive.
The Nigerian electricity regulation comission uses a methodology build on three blocks, The allowed return on capital –fair (market based) rate of return on capital invested; The allowed return of capital – recoup capital over the useful lives of the assets (depreciation); Efficient operating costs and overheads. The DISCOs are bound to play by these rules.

A major factor that consumer do have to think about, even if the tarrif is low - how often do the service providers make the energy available. Any downtown time should ideally be compensated. Talk about alternative and sustanable energy.

Despite operating a prepaid service which some consider a scam, the simple truth is that there are no guarantees for supply when needed, albeit a prepaid metering system as against a postpaid meter and better metering system is questionable.

However other entities that generate 1 MW and a distribution network of 100KW or below, seem to have more autonomy when it comes to pricing since some do generate and distribute. So if you are looking to buy power, either in your existing home or planning to relocate to a new town, it is wise to do the maths and consider what is most important to you. A 24hr power supply is desireable in all cases.

Getting power in your new area might be more expensive when compared to where you were before. Looking at the DisCo tarrif and doing quantittatve comparison, the only constant tarrifs are the areas classified as R1 (Residential in rural areas with consumption below 50 Kwh units).As of today, they pay the minimum of 4 Naira per kilowatt-hour.

If you dont live in areas classified in this category, and you are a sole entreprenure with little dependency on other busineses to offer your products/ services, you might want to consider relocating to these communities if the energy rate at your present location is affecting your competitiveness.

However, dont just take my word for it! it is advisable to make enquires in such communities and find out how often they get power supply. Alternatively secure a sustanable energy solution.
Whatever your rates are, you can make your ikeja electric payments here
Find out the residential clasiffication of your new area and know your tariff if you are a customer to any of the DISCOs below.

Tarrifs
IBADAN ELECTRICITY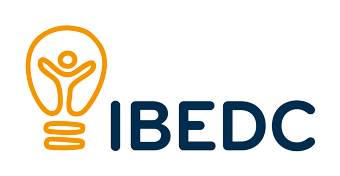 Address: Capital Building, 115 Ring Road, Ibadan, Oyo State.

Franchise Coverage Area: Oyo, Ogun, Osun, Kwara and parts of Niger, Ekiti and Kogi states.

Website: http://www.ibedc-ng.com

Call Centre: 0903-900-0065, 0905-369-8850, 0905-369-8851

Email: customercare@ibedc.com

ENERGY RATE (₦/Kwh)
R1 (Residential in rural areas with consumption below 50 Kwh units) = 4.00
R2 (Residential non rural (Single and 3 Phase) = 25.71
R3 (Residential Low Voltage Maximum Demand) = 45.98
R4 (Residential High Voltage Maximum Demand 11/33kV). = 45.98

EKO ELECTRICITY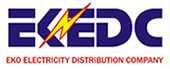 Address: 24/25 Marina Street, Lagos Island, Lagos State .

Franchise Coverage Area: Southern Lagos State (Ojo,Festac, Ijora, Mushin (also covers Orile areas), Apapa, Lekki (also covers Ibeju areas), Lagos Island (also covers Ajele areas) & part of Ogun State (Agbara)

Website: https://ekedp.com

Call Centre: 0708 065 5555

Email: customercare@ekedp.com

ENERGY RATE (₦/Kwh)
R1 (Residential in rural areas with consumption below 50 Kwh units) = 4.00
R2SP (Residential non rural (Single Phase) = 20.47
R2 TP ( Residential non rural ( Three (3) Phase) = 26.02
R3 (Residential Low Voltage Maximum Demand) = 26.74
R4 (Residential High Voltage Maximum Demand 11/33kV). = 26.74

IKEJA ELECTRICITY

Address: Secretariat Rd, Alausa-Ikeja, Lagos State.

Franchise Coverage Area: Parts of Lagos States (Abule Egba, Akowonjo, Ikeja, Ikorodu, Oshodi, Shomolu)

Website: http://www.ikejaelectric.com

Call Centre: 0700-022-5543, 01-7000-250, 01-448-3900

Email: 
customercare@ikejaelectric.com

ENERGY RATE (₦/Kwh)
R1 (Residential in rural areas with consumption below 50 Kwh units) = 4.00
R2SP (Residential non rural (Single Phase) = 21.30
R2 TP ( Residential non rural ( Three (3) Phase) = 21.80
R3 (Residential Low Voltage Maximum Demand) = 36.49
R4 (Residential High Voltage Maximum Demand 11/33kV). = 36.92

ie payments
ABUJA ELECTRICITY

Address: No. 1 Ziquinchor Street, Off IBB Way, Wuse Zone 4, Abuja.

Franchise Coverage Area: FCT, Kogi, Nasarawa & most parts of Niger States



Website: http://www.abujaelectricity.com

Call Centre: 0815-018-1818, 0815-019-1919

Email: info@abujaelectricity.com

ENERGY RATE (₦/Kwh)
R1 (Residential in rural areas with consumption below 50 Kwh units) = 4.00
R2 (Residential non rural (Non Maximum Demand) = 24.03
R3 (Residential Low Voltage Maximum Demand) = 45.72
R4 (Residential High Voltage Maximum Demand) = 45.72

More tarrifs